Attività a Levanto e dintorni
B&B La Vignana is located a short distance from the centre of Levanto, where you can have fun and unforgettable experiences thanks to activities suitable for all types of travellers. After a well-deserved rest in our comfortable rooms you will be able to:
Sunbathing on the beach
The coast is full of beach facilities that will allow you to relax in the sun and spend whole days by the sea… so you can return from your holiday in the Cinque Terre with a tan to be envied.
Renting boats
Levanto offers the possibility of hiring boats for individual and small group excursions. It is also possible to participate in sunset excursions while enjoying an aperitif: the ideal way to visit the Cinque Terre.
Trekking routes
From our facility you can access some of the trekking trails that wind throughout the territory, both towards the Cinque Terre and towards the Ponente. Paths suitable for all levels, for a holiday dedicated to nature and physical activity.
Doing sport
Levanto is recognised for being a particularly suitable location for surfing. But that's not all, because cycling, diving and snorkelling routes are organised in our area, as well as fishing tours.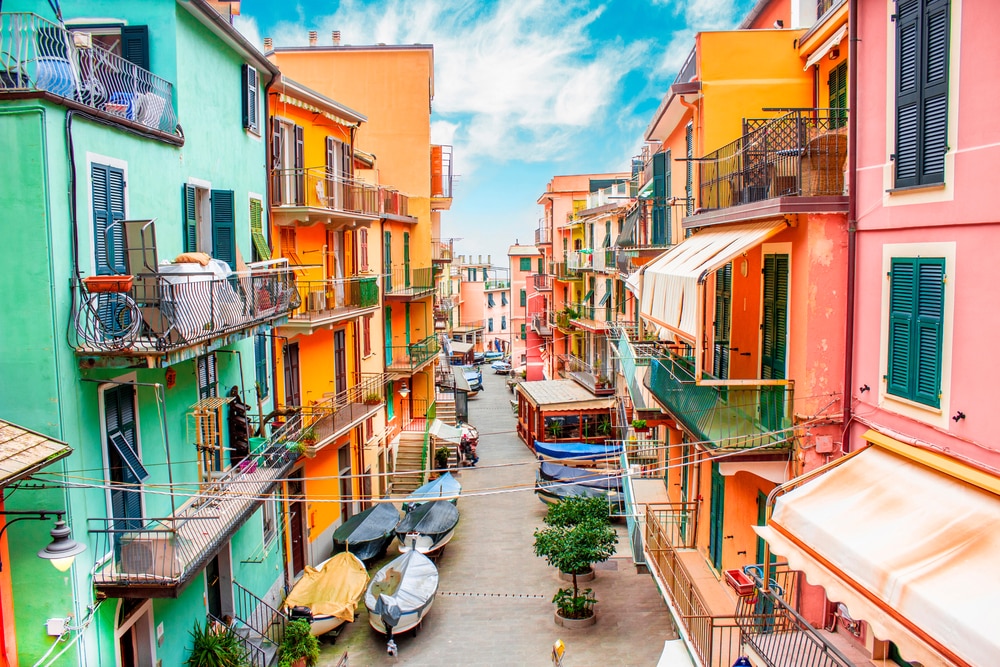 Discovering some of the most beautiful villages in Italy
The Cinque Terre can be easily reached from Levanto. You can visit villages set on the sea, stroll through characteristic Caruggi and lose yourself in their magical atmosphere, perhaps enjoying a good fried fish or some excellent ice cream.
Taste the local cusine
Every town in the Cinque Terre offers culinary and wine delights to be discovered. From the anchovies of Monterosso to the stuffed mussels – our 'muscles', from the wonderful wines of the area to pandolce with Sciacchetrà, focaccia and Genoese pesto.
Overlooking the Gulf of Levanto, B&B La Vignana welcomes its guests in an enchanted atmosphere. Ideal for those seeking tranquillity and privacy, our property offers relaxing stays with new rooms equipped with every comfort and an abundant breakfast. You can sunbathe in the panoramic garden with a Jacuzzi while planning your next excursion. In fact, our bed and breakfast is located at the beginning of the path leading to the Alta Via, an ideal place for trekking and cycling enthusiasts.

Located less than 5 km from Levanto train station, the B&B La Vignana is waiting for you to experience a tailor-made stay. A place far from the hustle and bustle of the centre but, at the same time, a convenient starting point for visiting the Cinque Terre, the Ligurian Riviera, and the entire area between Genoa and Pisa.
Reaching the centre of Levanto you can also use the train station to easily reach the Cinque Terre and other localities in the area, or rent bicycles, enjoy the beautiful beaches, or have fun with surfing and scuba diving lessons.
For any need, our staff will be at your complete disposal to ensure you have a memorable stay.